Date/Time
Date(s) - Saturday, December 2, 2023
2:30 pm - 4:30 pm
Location
Collin College IT Center of Excellence
Collin College IT Center of Excellence
Generative AI: A Double Edged Sword?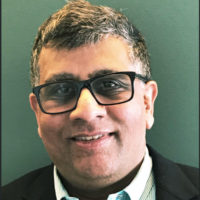 Creator of the DEEPakAI: AI Demystified Newsletter Deepak Seth will share the secrets to dealing with this new innovation. He will also delve into potential future areas which you may not have even thought about. Deepak believes in combining learning with laughter, so this will be an interactive and information-packed session.
Deepak Seth, is a Technology, Innovation and Digital Transformation expert, a deep thinker and a futurist who has handled diverse and progressively increasing responsibilities at leading consulting organizations and with several Fortune 500 companies. Deepak has a background in engineering and management, and the latest developments in Data Science, AI and ML. He is a prolific writer and speaker and has authored numerous blog posts, papers, articles, webcasts, podcasts. Deepak is actively engaged with the Start-Up ecosystem.
Deepak will leave us with a better understanding of
What Generative AI is; how it has evolved; and where it is headed
o   Past, Present and Future –
The role Generative AI can play in our lives – at home, at work and at play
o   The Good, The Bad and The Ugly –
The perils and pitfalls of AI –
o   Friend or Foe? –
What should you be doing about AI – as an individual, as a businessperson and as a community leader
Dress Code: Business Casual
Bookings
Registrations are closed for this event.