The IIT Alumni Association is YOUR network. And YOU create its value.
If you are an alumnus from any of the Indian Institutes of Technology, living or working in, or visiting the North Texas area, you are invited to contact us and register your email address in our database, so that we can keep you informed of all our activities.
Upcoming Events
L.E.T.S. Talk! 2019
Saturday, November 2, 2019
A full-day interactive learning experience around the themes of Leadership, Entrepreneurship, Technology, and Service . This will be the prime networking opportunity for IIT alumni, IITNT members, and all technology and business professionals who live and work in the North Texas area. Throughout the day, conference attendees can expect to hear from inspiring leaders and participate in lively discussions. The second part of the day will feature the next edition of our popular and exciting Pitch Perfect event.
Learn More
This event is open to everyone.
Registration :
SOLD OUT
Waiting list is Closed
Parking
Please park in Parking Structure PS1 across from Davidson Gundy Alumni Center. Please make sure to print this Parking Pass and display it inside the windshield.
Please refer to the UT Dallas Campus map for directions to Davidson Gundy Alumni Center within the campus
The Agenda
Sponsors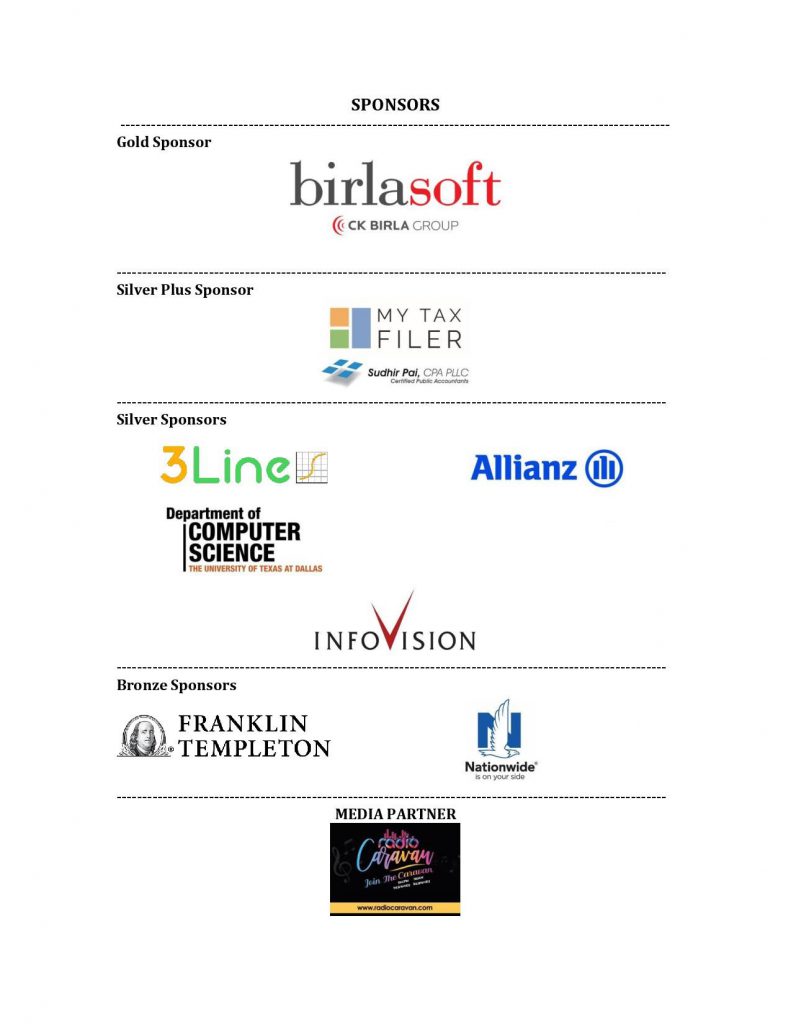 IITNT Regular Monthly Events Schedule
Monthly Luncheon and Guest Speaker: Typically, Friday after the first weekend of the month, 11:30 am – 1:00 pm. Location varies. Please check IITNT Events Calendar for specific details.
Networking Happy-Hour Meeting: Typically, Fourth Friday of the month, 5:30 pm 'til whenever…Location varies. Please check IITNT Events Calendar for specific details.
IITNT Board of Directors Meeting: Typically, first Sunday of each month, 9:00 am – 10:00 am. Please contact any of your Board Members for details, and for an invitation to attend.
Reminisce old times. Catch-up. Get nostalgic.
Discuss new ideas: business, science and technology.
Collaborate. Strike deals. Have fun.
Let's Connect, Explore and Enrich our lives.