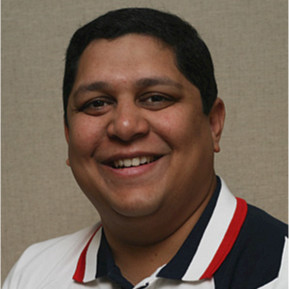 Dr. Raj Menon enjoys connecting people and ideas. He is passionate about Design, Education, Technology, the Arts, Innovation and Leadership. As an elected official in Collin County, Texas, Raj serves on the Board of Trustees of Collin College. Raj is also President and Chief Creative Officer at Flat World Design and is responsible for managing all aspects of the promotional marketing business.
In addition to his consulting and client management responsibilities, Raj has served and continues to serve on the boards and leadership teams of several organizations. He currently serves on the Advisory Board of the Junior League of Collin County. He is a former President of the Board of the Plano Symphony Orchestra, and has served on the Board of Trustees of The Medical Center of Plano, the board of the Dallas Texas Exes (Univ of Texas Alumni), and as an Executive Board Member of the Leadership Plano program of the Plano Chamber of Commerce. He also serves on the Board of Directors of Atlantic Housing Foundation and is a founding board member and past president of the IIT Alumni Association of North Texas, both 501(c)3 corporations.
Raj is a graduate of the Indian Institute of Technology (IIT) in Mumbai, India and holds MS (Engg.), MBA and Ph.D. degrees from The University of Texas at Austin. Raj lives in Plano, Texas with his wife, Deepa, and their dog, Dusty.