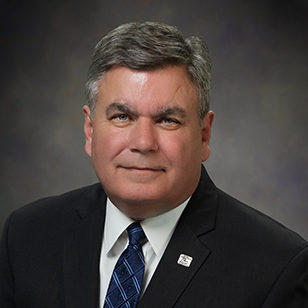 Paul Voelker was appointed to serve as the mayor of Richardson City Council in May 2015, was elected as mayor in May 2017 and re-elected in 2019 and 2021 and has served on the City Council since 2013. As the official head of the government, he is the presiding officer, votes on all matters coming before council and represents the city during all ceremonial occasions. His additional council duties include serving as the official community representative. He is also a member of the Leadership Richardson Alumni Association and serves on the Richardson Chamber of Commerce's Ex-Officio Board after having served as the Chairman of the Board in 2006. In addition, Mayor Voelker also an Ex-Officio member of the Leadership Richardson Advisory Board and is a member of the Richardson Police Department's Breckinridge West Active Crime Patrol.
Mayor Voelker's past positions include serving as President and Vice President of the Metroplex Mayors Association. He has also represented Richardson on the Regional Transportation Council. Mayor Voelker served on the Texas Governor's IT Cluster Committee under the Texas Workforce Commission.
Voelker received a Bachelor of Arts degree in Business Administration from William Penn University in Oskaloosa, Iowa, and is also a graduate of Leadership Richardson Class XVI.